Jurnal Analis Medika Biosains (JAMBS) is a journal by Jurusan Analis Kesehatan Politeknik Kesehatan, Kemenkes Mataram. JAMBS accepts only original research articles relevant to the field of Analis Kesehatan and health sciences. Regular scientific focus and coverage covering the health, such us:
Food and beverage analysis
Microbiology
Hematology
Clinical Laboratory
Parasitology
Immunology
JAMBS has been accredited with The Ministry of Research, Technology and Higher Education of the Republic of Indonesia number SINTA 5 with SK Number: B/3351/E5/E5.2.1/2019 start Volume 5 No. 1, 2018.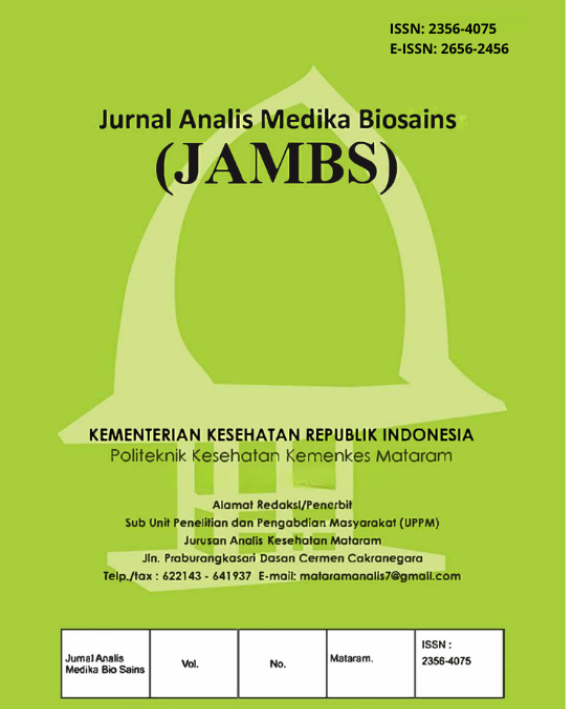 Announcements
Call For Papers

Jurnal Analis Medika Biosains (JAMBS) receives a manuscript and will be published at Volume 7 number 1 in March 2020. Send your manuscript to our journal soon from this following link

 

Posted: 2019-10-30
More...